Family Day schedule and special classes
February 18th is family day at Energia, & we want to get your kids involved so bring them along to one of our special family classes!  Kids fee is $10.00 - see details below:
9:00 am regular spin
10:00 am family spin - kids must be 4ft 8" tall to participate 
9:00 am regular kettlebell
10:00 am regular kettlebell
11:00 am family kettlebell - kids must be age 12 & over to participate
Massive Shoe Sale On Now
Our 2013 model shoes are about to arrive and that means we're clearing out the 2012 models to make room. This is our biggest shoe sale of the year so come in early for the best selection of sizes and models!
The Peer Project Charity Spin-A-Thon Update
Great News! The Peer Project's 1st annual 24-Hour Spin-A-Thon was a huge success. We had so many hard-core riders and new riders, many of whom were taking multiple-hour stints on the bikes - even through the early morning hours! People were tired, but everyone had a great time - can't wait for next year!
The Results: So far, we have raised over $31,000 towards their proven peer mentoring program for at-risk youth in our city. If you didn't have a chance to sponsor one of the many riders, pledges are still being accepted up until February 15, 2013, you can still access the event by visiting The Peer Project's website at www.thepeerproject.com.
We would like to thank the many riders, volunteers, and sponsors who made this fantastic event possible, and most importantly, we want to thank the over 480 donors.


Charity silent auction for 1 year unlimited spinning pass to benefit The Peer Project
We are pleased to announce that our own Joan Jung won the prize for Top Fundraiser, collecting $2,800 in pledges...congratulations Joan! Joan has generously donated her prize (the 1-Year Unlimited Spinning Membership from Energia Athletics) to be auctioned off with all proceeds going directly to The Peer Project.
Interested bidders can access the auction using the following link:
Silent Auction for 1 Year Spinning Membership
Bidding will close at 9:00 PM on February 15, 2013. The winner can pay, and pick up their membership, here at Energia Athletics. Good luck!
Master Coach Sergey Rudnev coming to Canada - join this 2 day workshop!
We are very excited to be bringing Master Coach Sergey Rudnev to Toronto for a 2 day training camp.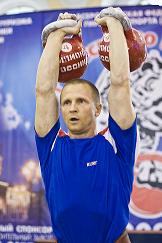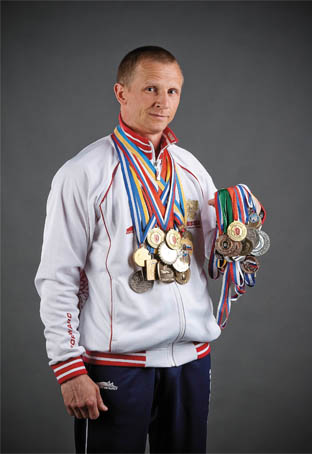 Coach Rudnev has very impressive credentials as a kettlebell athlete: 
5 time World Champion
5 time Champion of Russia
Master of Sport International Class ranked athlete
Honoured Master of Sport
In addition, Coach Rudnev is recognized as one of the most talented and experienced kettlebell coaches in the world. He has prepared 200 Candidates for Master of Sport, 50 Masters of Sport, 6 Masters of Sport International Class and 1 Honoured Master of Sport. Coach Rudnev travels around the world teaching kettlebell sport, and this is a rare occurence to have him come to Toronto.
Check out Coach Rudnev in action here snatching the red 32 KG (70 lb) kettlebell.
Can he help you improve your technique? Absolutely!
Sign up now for this one-of-a-kind experience! The training days will take place across town at The Fighting Arts Collective. You can visit the Facebook event page here, or ask Jon or Lea to tell you more.
Only $325 for both days - sign up now - space is limited and WILL sell out!
2013 running clinic schedule available now
Check it out now: energia running clinics 2013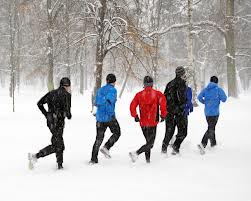 Here are some highlights:
Half Marathon, Full Marathon & 30 K Clinic - starts January 12th, 2013
10 K Clinic - starts February 9th, 2013
10 K Run Faster Clinic - starts February 26th, 2013
Begin to Run Clinic - starts March 20th, 2013
And more clinics throughout the year! Book your spot now - only $75 per clinic!
Intro to meditation - 4 week series starts april 14th - 50% off for members & monthly passholders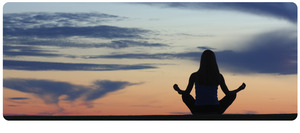 Meditation is the practice of quietening the mind so that we can think more clearly and go about our daily activities with less angst and more ease and joy. In this special 4 week series we will practice some techniques to help us do just that. Lea has spent the last 5 years studying & participating in several meditation programs both locally  and internationally to come up with a suite of styles and techniques, one or more of which will be sure to connect with every participant. In this series we will explore the following: breath awareness, walking meditation, mantra meditation, contemplation and chakra meditation. No meditation experience necessary   Sundays from 2:30 pm - 3:30 pm $55.00 plus HST.
Intro to yoga 4 week series starts feb 17th- free for members & monthly passholders
Learn the basics at a slower pace and in a relaxed environment.  Each week will build upon the previous week so that by week 4, you will have practiced sun salutations, several standing & seated yoga poses as well as yoga breathing (pranayama).  Suited for those with little or no yoga experience.  Space is limited to 12 participants so book early.  Saturdays from 2:30 pm - 3:30 pm $55.00 plus HST.
Featured product - winter running shoes
We've been having some cold and sloppy weather recently - in other words...winter! Winter can be one of the most enjoyable and satisfying times of the year to run, but only if you're dressed properly.
We have some great shoes in stock now that will help keep your feet warm & dry. Whether you need extra grip with the Asics Gel Arctic featuring removeable cleats, Brooks waterproof/breatheable Goretex Adrenaline & Ghost, or the super cushioned Asics GT2000GTX also with Goretex waterproof/breathable liner - we have you covered! Come in & try a pair on today - keep your feet happy this winter!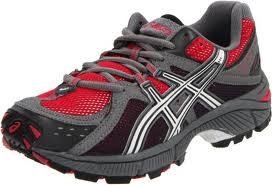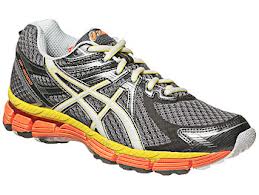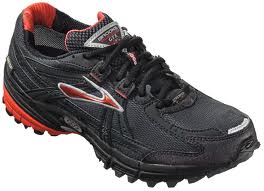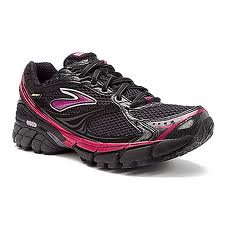 Featured product - waiola coconut water
We have a great new nutritional product in the store - Waiola coconut water. Coconut water is nature's sports drink - it is high in electrolytes that we loose through sweating and need to replace, plus it has a little natural & un-refined sugar to replace what you've used during exercise.
Waiola is made from young coconuts, producing a water that is extra high in electrolytes with only half the sugar of regular coconut water. Waiola is not made from a concentrate, and the serving size is small - you get lots of what you need and no extra filler! Here's more info on this great product - give it a try!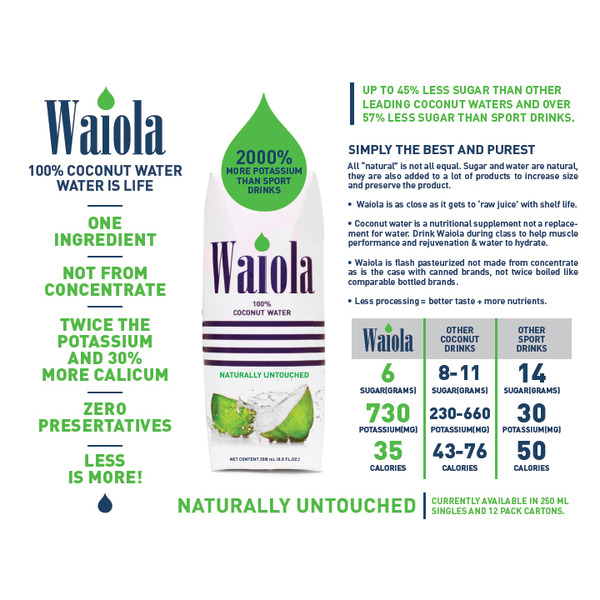 Canadian KB Sport Championships April 20th
Canada's biggest Kettlebell Sport event will be happening Saturday April 20th in Toronto! Get ready to Jerk or Snatch that bell for 10 minutes! These events are fun - mixing a little bit of friendly competition with lots of comraderie and encouragement. Energia has fielded a big team in the past and we're always looking for more team-mates! If you're interested in learning more ask Jon & Lea - we're both certified IKSFA level II coaches and we can help you prepare for your first event.
Check out the registration page here - go Team Energia!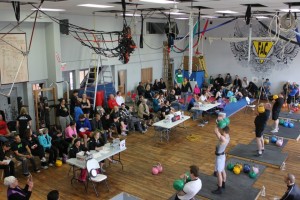 Kettlebell sport training programs and 1 on 1 mini training sessions
KETTLEBELL SPORT TRAINING PROGRAMS: Do you want to train for a kettlebell sport competition but don't know where to start? We are now offering a programming service where we will design a complete training program that is customized to your specific goals and schedule. You will receive a complete written training schedule to follow.
REGULAR PRICE: $95 
MEMBERS AND MONTHLY PASS HOLDERS: $65
1 on 1 MINI TRAINING SESSIONS: These 20 minute sessions are available to assist you in your kettlebell sport training. We will analyze your movement and you will receive specific tips and corrections to help you improve technique.  
One Session: $25 
Pack of 3 Sessions: $70
Pack of 5 Sessions: $100

 
Nutritionist corner with Dayna Fradette
Valentine's Day for your Heart Every day
Starting with breakfast all the way to dinner (and snacks in between) you're entire day can be heart healthy! When it comes to eating, heart health should be at the top of your list. The heart is the organ that literally keeps us going. The heart delivers nutrients & oxygen, and helps fight diseases throughout the body. I want to share with you some simple foods that you can easily add to your diet on a regular basis to help promote a healthy heart.
Add in more Fresh Berries
Add blackberries, blueberries, raspberries and strawberries in smoothies, on oatmeal, toss in salads or by the handful.